Welcome to Brightpoint
Brightpoint Community College is excited to begin the search for its next president.
Who we are
We are the third largest institution with the Virginia Community College System, and we open doors to life-changing opportunities through high-value education, in-demand programs and connections with employers. The college is committed to providing an environment where all feel welcomed and supported and have the opportunity to be successful in their academic and professional pursuits. Brightpoint offers transfer and career-focused majors; services: and workforce training programs that are as diverse as its student body and the urban, suburban and rural communities that make up its service region.
Our Programs
We currently offer more than 85 academic programs, which include transfer and career-focused majors, through our four academic divisions, as well as more than 30 credential prep courses and hundreds of open enrollment classes through our workforce development division, Community College Workforce Alliance.
Our Students
We serve more than 11,400 students through our academic programs and more than 5,900 students through our workforce development programs. Our students receive a high-value education and supports designed with their success in mind.
Our Employees
Our dedicated employees are at the heart of the institution. While some are recently hired, others have been at the institution for nearly 30 years. They bring to the college a variety of backgrounds, talents, and voices, but they share a commitment to supporting the success of Brightpoint's students.
Our Community
The college's two campuses are located in Chesterfield County, a large suburban county in Central Virginia, nestled between the City of Richmond and the Tri-cities area, which includes Colonial Heights, Hopewell and Petersburg. History buffs; foodies; art and music lovers; sports fans; and outdoor enthusiasts can always find something to enjoy. Central Virginia is home to employers in fields such as healthcare, finance, advanced manufacturing, technology, and government.
The Opportunity
The college has identified priorities and key characteristics for its next leader. These include:
Leading through collaboration, with integrity and accountability, and setting a clear vision for the future
Demonstrating commitment to increased student access and success
Developing programs to meet current and emerging workforce needs
Focusing on diversity, equity, and inclusion
Developing new and expanding existing partnerships with stakeholders
Advocating for increased funding and philanthropic resources
Learn More about Brightpoint
Take a deeper look at Brightpoint by exploring our website, watching our video, and reading our College Profile.
"People really care about each other here, and that's not something you find everywhere."
Gervyn Fajardo Franco
General Studies, Science Specialization Graduate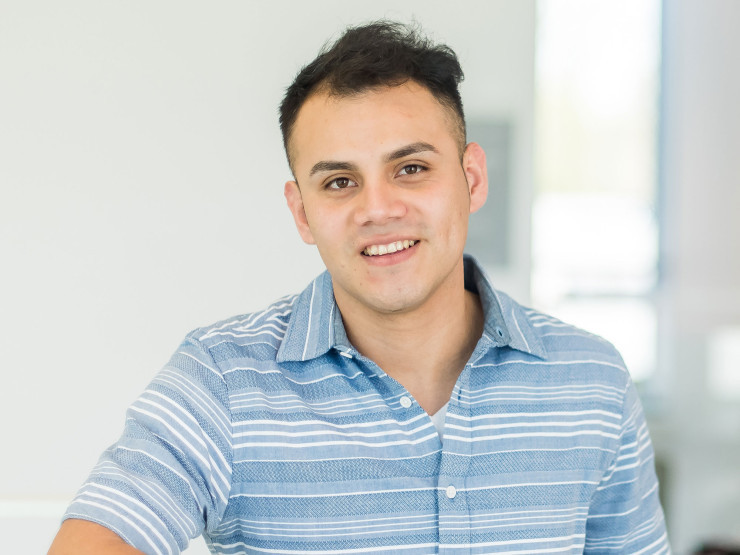 How to Apply
Qualifications for President
Qualified candidates must have an earned doctorate and demonstrated successful senior executive experience at the highest levels. Previous experience must include significant responsibility for programs, budgets, personnel, facilities and other appropriate administrative duties. Successful candidates must have proven leadership abilities along with excellent communication skills, a strong belief in a collaborative administrative style as well as a servant leadership perspective. They must also have a broad vision for the college together with the skills and energy for implementation and the demonstrated ability to work with business, industry, government, and the community at large.
Application InformationThe search will remain open until the position is filled; however, to be considered for the initial screening, candidates should submit the below application materials by August 4, 2023, through our applicant portal at www.vccs.edu/careers.

A complete application packet will include a cover letter, résumé/CV, and one-page statement of leadership philosophy. The leadership statement should address the applicant's perspective on taking strategic risks, navigating change, and funding and growing programs for the future. Additional information about the college, its community, the position, and application procedures can be found at: www.vccs.edu/careers/#presidential-searches.

The expected start date for the presidential appointee is January 1, 2024, or as soon as is practical thereafter. The hiring salary for this position ranges from a minimum of $178,795 to the midpoint of $219,958, commensurate with experience. Questions may be directed to either Victoria Waldron at vwaldron@vccs.edu or Carla Kimbrough at ckimbrough@vccs.edu.

The Virginia Community College System is committed to fostering, cultivating, and sustaining a culture of diversity and inclusion and is an Equal Opportunity/Affirmative Action Employer. The VCCS encourages and desires applications from women, minorities, veterans, and those with disabilities in our effort to reflect our diverse society.