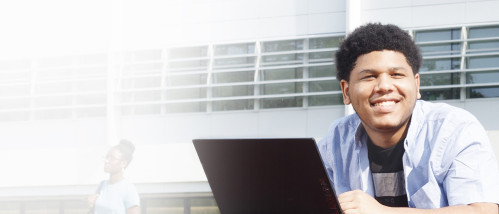 3 Credits in 3 Weeks – All Online
At Brightpoint, our friendly, supportive community and flexible online options, including our 3-week online May Mini Session, can keep you on track for success. Classes run May 16 - June 4.
With engaging faculty and lower tuition rates than those at Virginia's four-year colleges and universities, we're a high-value choice whether you need to knock out a business, English, history, or math essentials class during winter break.
Already a Brightpoint student? Check with your advisor to see if a May Mini Session class is a good fit for you and your goals. Set up an appointment in Navigate student.
New to Brightpoint or interested earning credits to transfer back to your four-year college or university? Our Admissions and Records Office can help you get started.
Class Schedule
View our class schedule to see your course options; be sure to select "mini session" from the Summer 2022 session drop-down menu.
List of May Mini Session classes
Here to Help You Succeed