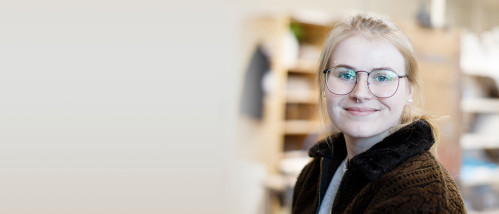 Academic Support for Winter Mini Session Students during the College's Winter Break
The college will be on Winter Break December 24, 2021 – January 2, 2022. During Winter Break, the campuses will be closed, but the college will continue to offer support services remotely to students enrolled in Winter Mini Session classes.
Tutoring in the Virtual ARC

Tutors will be available via Zoom to assist Winter Mini Session Students from 10:00 a.m. – 3:00 p.m. December 27 – 30.

Library

Students may chat in real time with a librarian 24 hours a day, 7 days a week, 365 days a year through the Ask-A-Librarian service.
From December 27 – 30, college Library staff will be monitoring and responding to questions sent to library@brightpoint.edu.
The Library's digital resources are available for student use.

Help Hub

The Help Hub is available to answer student questions on a variety of topics from financial services to advising and to provide technology support to students. During Winter Break, the Help Hub will be open from 10:00 a.m. – 2:00 p.m. December 27 – 30. To reach the Help Hub, text 804- 476-0401.
One Class in One Month – All Online!
At Brightpoint, becoming Brightpoint, our flexible online options, including our 4-week online Winter Mini Session, can keep you on track for success. Focus in on one class and complete it in a month.
With engaging faculty and lower tuition rates than those at Virginia's four-year colleges and universities, we're a high-value choice whether you need to knock out a business, English, history, or math essentials class during winter break.
Already a Brightpoint student? Check with your advisor to see if a Winter Mini Session class is a good fit for you and your goals. Set up an appointment in Navigate student.
New to Brightpoint, or interested earning credits to transfer back to your four-year college or university? Our Admissions and Records Office can help you get started.
Class Schedule
View our class schedule to see your course options; be sure to select "mini session" from the Spring 2022 session drop-down menu.
List of Winter Mini Session Classes
Here to Help You Succeed