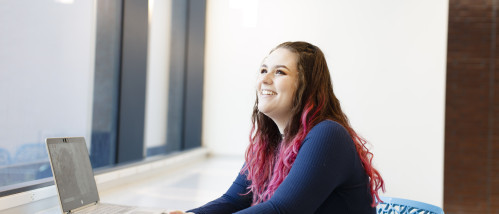 One Class in One Month – All Online!
At Brightpoint, our flexible online options, including our 3-week online Summer Mini Session, can keep you on track for success. Focus on one class and complete it in less than a month.
With engaging faculty and lower tuition rates than those at Virginia's four-year colleges and universities, we're a high-value choice whether you need to knock out a business, English, history, or philosophy class in between semesters.
Already a Brightpoint student? Check with your advisor to see if a Summer Mini Session class is a good fit for you and your goals. Set up an appointment in Navigate student.
Class Schedule
View our class schedule to see your course options; be sure to select "mini session" from the Summer 2023 session drop-down menu. Or, see this quick reference on the May Mini Session class options.
Here to Help You Succeed
The college's supportive community is here to assist you.
Our Academic Resource Center, also known as the ARC, provides free tutoring, a Writing Center, a STEM Center, and online resources.
Our Libraries offer technology loans, research assistance, and access to a wide variety of materials needed to support your classwork.
Our Help Hub staff are available to answer a wide variety of questions and provide technology support. If you're not sure who to ask, contact the Help Hub.