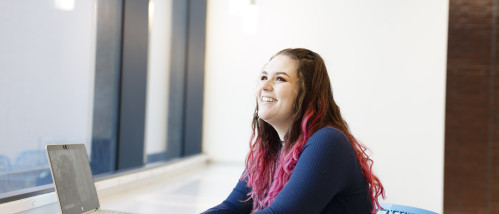 Tips for a Successful Mini Session
Make the Time
You are completing a three-credit course, often done in 15 weeks, in only 3-4 weeks. Be prepared to spend 30-40 hours a week on the course.
Get Started
View our schedule of courses and choose your short session from the sessions drop-down. For May Mini Session, select Mini Session on the Summer schedule and for Winter Mini Session, select Mini Session on the Spring schedule.
You'll need to follow Brightpoint's steps for admission.
If you are attending another college, you must submit a signed Transient Form providing permission from your institution to take the courses you want. Contact the Admissions and Records Office with any questions.
Review payment dates to ensure you're not dropped from your course for non-payment.
Since short term classes are taught fully online, make sure you have a reliable internet connection and computer.
Order any needed books and supplies well in advance to make sure they arrive before the course start date. Not having your books or other course materials in time can put you behind and it can be tough to catch up.
Familiarize yourself with Canvas, Brightpoint's online learning platform, and review the syllabus and assignment due dates. If you need Canvas technical support, contact edtech@brightpoint.edu.
We're Here to Help you Succeed
Contact your instructor early and often with any questions about the course or the material; with only 3-4 weeks together, you can't afford to wait to get help if you need it.
Brightpoint offers tutoring through our Academic Resource Center; our expert tutors are available online through Zoom.