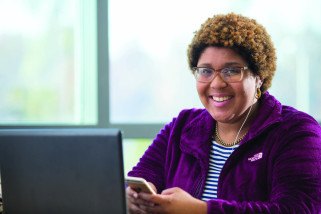 Get Ready for Your Next Steps
Register now for Winter Mini Session and Spring 2023 Classes.
Registration for Winter Mini Session and Spring 2023 classes is currently underway!
The Winter Mini Session offers students the opportunity to complete a course in four weeks, in between semesters. To help with scheduling during what can be a busy time of year, Winter Mini Session classes are taught online. To see Winter Mini Session classes, go to our schedule page, select Spring 2023 semester, and then select "Mini Session" in the "Session" field.
Brightpoint's Spring 2023 semester is designed to provide students with scheduling options that complement their lives not complicate them. Students can choose on-campus, online, Zoom or in hybrid classes, as well as courses that start later in the semester. Explore our spring schedule to see which classes are best fits for you and your needs.
Have questions or need help? Staff in our Help Hub are ready to assist you.