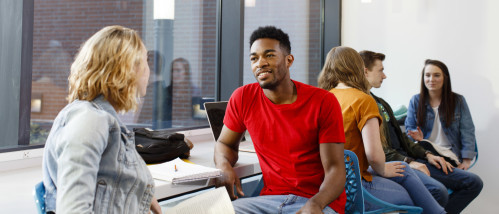 Welcome to Brightpoint!
We're excited to invite you to Brightpoint's New Student Orientation. New Student Orientation is mandatory for all newly enrolled first-time college students.
New Student Orientation is designed to introduce you to life at Brightpoint. You'll hear all about how we support our students and facilitate their success, both in and out of the classroom. You can expect to learn more about:
Student life
Paying for Brightpoint
Resources for student success
Transfer and career pathways
Spring 2024 Orientation
Sign up now if you plan to start taking classes at Brightpoint in the Spring 2024 semester! Students attending classes in person should select one of the in person Orientation sessions on either the Chester or Midlothian campus. Students enrolled exclusively in virtual classes may attend the virtual Orientation. New students may bring one guest to their in person Orientation.
Click on a date to complete the sign up form.
For more information, or if you have any questions, contact orientation@brightpoint.edu.