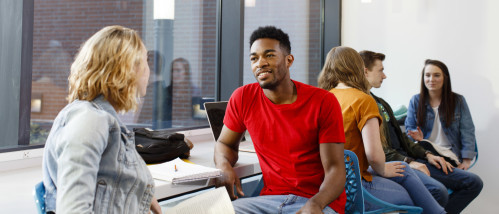 Welcome to Brightpoint!
We're excited to invite you to our virtual New Student Orientation. New Student Orientation is mandatory for all newly enrolled first-time college students. We encourage you to join us for one of our live events, but you may also choose complete our online New Student Orientation module at your convenience. You'll find registration for our live events as well as our online module below.
New Student Orientation is designed to introduce you to life at Brightpoint. You'll hear all about how we support our students and facilitate their success, both in and out of the classroom. You can expect to learn more about:
Planning to transfer after Brightpoint
Career services
Student life
Paying for college
Resources for student success
Best of all, you'll receive a free Brightpoint t-shirt that's only available to those that complete new student orientation!
Summer 2022 Orientation
If you missed New Student Orientation this summer, please watch the recorded Zoom session.
To access the additional resources referenced in the recording, visit the New Student Orientation Platform.
Spring 2023 Orientation
Session dates TBA
For more information or if you have any questions, contact orientation@brightpoint.edu.