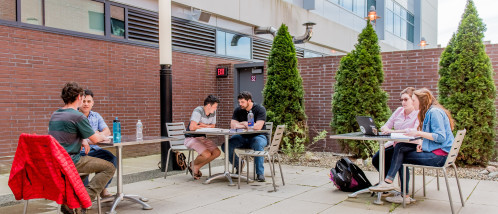 Welcome to Brightpoint!
We're here to open doors to life-changing opportunities and help you define your own success—whether that means building your skills, excelling at a four-year university or thriving in a sought-after career.
With campuses in Chester and Midlothian and as well as degrees taught fully online, our majors, services and community partnerships are as diverse as the urban, suburban and rural areas that make up our service region. Whether you want to take one class, transfer to a four-year college or university, or train for the workforce, we're here to help you succeed.
Community Partnerships
Brightpoint is integral to the community we serve. Working closely with industry, business and community leaders to find solutions today for the workforce of tomorrow, we are a major contributor to our local and regional economy. *
Get Started
Want more information on becoming a Brightpoint student? Request information.
Or, apply today if you are ready to get started on what's Next Up for you. We can't wait to help you on your journey.
*The college's name changed to Brightpoint Community College on July 1, 2022.