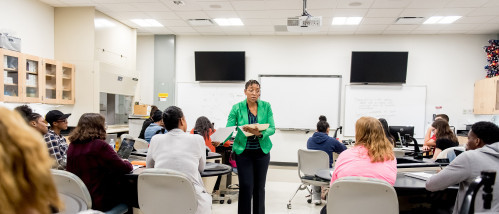 Academics & Programs
Brightpoint offers an high quality, affordable education with more than 75 majors in a friendly, personal and supportive environment.
With over 75 degree and certificate programs, as well as non-credit courses to build your skills, Brightpoint is a great place to get started on what's next up for you. We offer flexible course schedules on our two campuses and online and trained advisors to help you map out your best path.
Areas of Study
Learn more about different major options in your field of interest or use our custom major finder to discover the right major for you.
Advanced Manufacturing, Architecture, Construction and Skilled Trades
Business, Management, Finance, Hospitality Management and Marketing
Engineering, Computer Science and Natural Science
Government, Human Services, Law and Public Safety
Need more information? Contact the Division Offices.

Academic Resources
Course Catalog and Student Handbook