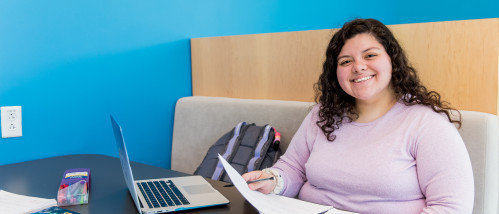 If you aren't sure what you want to study in college, our general transfer degrees are a great way to take classes in a variety of different areas to find your fit.
Plus, when you transfer to a four-year university after Brightpoint, you're earning the same degree but have more money in your pocket. Two years at Brightpoint and two years at a four-year university typically costs less than three years at a university.
Brightpoint Degrees and Certificates
General Studies, AS
Liberal Arts, AA
Uniform Certificate of General Studies (Certificate)
Career Discovery Videos
Hear from our faculty about coursework and career options in some of our in-demand majors.