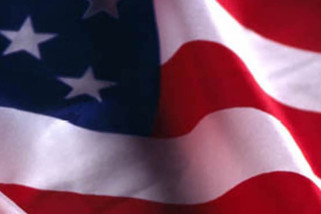 Brightpoint Community College to Hold Veterans Day Ceremony
The community is invited to join the college as it honors those who have served in the armed forces.
Primary Media Contact: Holly Walker, 804-594-1530
Secondary Media Contact: Heather Busch, 804-594-1532
CHESTER and MIDLOTHIAN, Va. – Brightpoint Community College invites the community to join the college's faculty, staff and students at 11:00 a.m. on November 11, 2022, as they honor those who have served in the armed forces. The college's annual Veterans Day Ceremony will be held in the Nicholas Center, room N170, at Brightpoint's Chester Campus, located at 13101 Route 1.
This year's ceremony will feature a keynote address by Chief Warrant Officer Three James Aylor. Aylor enlisted in the U.S. Army in 2001, and from 2001 – 2012, he served at Fort Stewart, Georgia, in Germany, and as a recruiter in Washington, D.C. In April 2012, he became a Warrant Officer and was assigned to the 3rd Special Forces Group in Fort Bragg, North Carolina, where he served as the Maintenance & Logistics Manager for their Special Operations Task Force. Aylor's service then took him to the 173rd Infantry Brigade in Vicenza, Italy where he spent the next three years as the Senior Automotive Technician. In 2019, he was selected to participate in the U.S. Army Training with Industry Program where he served in a Fellowship role with Caterpillar INC., in Peoria, Illinois. Aylor is currently assigned as a Capability Developer on Fort Lee, where he is responsible for Integrated Product Support & Development for multiple combat platforms. During his years of service, he was deployed in support of Operation Enduring Freedom in Afghanistan and Operation Iraqi Freedom. His awards and decorations include the Bronze Star medal, the Meritorious Service Medal, and the Army Commendation Medal. Aylor is also an instructor at Brightpoint, teaching SDV 100 – College Success Skills.
During the ceremony, the college will recognize its faculty, staff and student veterans, as well as all veterans in attendance. Attendees will also be invited to take part in a memorial tree planting. This year's tree was donated by the Brightpoint Community College Student Veterans Organization.
For directions to the college's Chester Campus, visit www.brightpoint.edu/locations. For more information about the Veterans Day Ceremony, contact Michael Murphy, VERITAS veterans liaison, at mmurphy@brightpoint.edu or 804-706-5031.
Brightpoint Community College, formerly John Tyler Community College, offers more than 80 majors that provide pathways to careers in high-demand fields; transfer opportunities to four-year colleges and universities; and industry credentials and licensures. The college, with campuses in Chester and Midlothian, online classes, and off-campus classrooms, served more than 11,400 students during the 2021-22 academic year. It also assisted approximately 5,700 learners, including more than 2,700 job seekers, through its workforce development division, Community College Workforce Alliance, a partnership between Brightpoint and Reynolds community colleges.