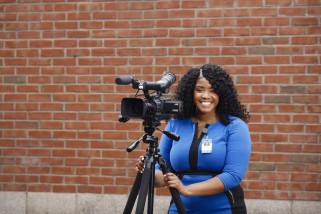 Next Up: Journalist
Through her involvement in our campus community, Erica Mokun discovered her passion for illuminating other people's stories through journalism.
After coping with a family loss freshman year, Erica Mokun found motivation to achieve her goals by embracing relationships with classmates, professors and support staff across Tyler, now Brightpoint.
Once she invested in the campus community, she discovered her passion for illuminating other people's stories through journalism. Her campus leadership gave her direction and ambition to graduate with a four-year mass communications degree from Virginia Commonwealth University.
Here's how Tyler/Brightpoint inspired her to achieve more:
Find your support network
Erica's first semester at the college was one of her lowest moments. Her father had passed away, and she was trying to decide what she wanted to do with her life in an unfamiliar environment at the college.
"In the first month or so, I was really depressed and sad. I honestly didn't think that I was going to make it through my first semester," Erica said. "But then we had a student activities director who just asked me, 'Hey, how are you?' And it was just these little acts of kindness by all the professors and people there who made it possible for me."
Those connections opened up multiple leadership opportunities. Through her support network, Erica became a student ambassador, participated in statewide leadership conferences and was appointed vice president of the student leadership council.
"Tyler took me under its wing," Erica said. "I think that's why I really wanted to be a part of it."
Discover your passion
As a student leadership council member and student ambassador of the year, she became an advocate for others. She sought more funding for campus clubs and traveled to the state capitol to share the impact of affordable tuition. At statewide leadership conferences, she networked with student ambassadors and leaders from across the VCCS.
Meeting prospective and current students — and hearing their stories — even influenced her to switch majors from elementary school studies to mass communications.
"Being an ambassador helped me execute what I wanted to do," Erica said. "That's how I learned my niche is talking to and advocating for people."
"When I became a student ambassador, I learned my niche is talking to and advocating for people. That experience helped me execute what I wanted to do."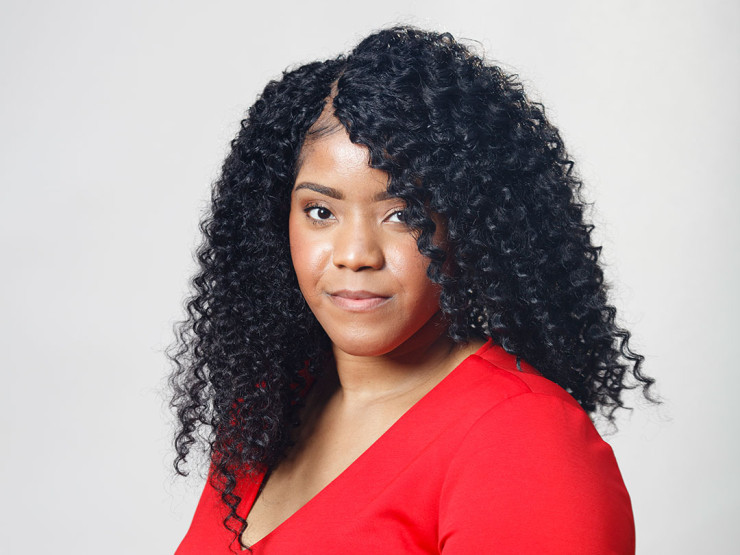 Deepen your experience with a four-year degree
Realizing all the avenues her career could take, Erica transferred to Virginia Commonwealth University to pursue her interests in public relations, broadcast journalism and integrated marketing.
In her data journalism course at VCU, she wrote an article about popular baby names that was distributed by VCU Capitol News Service and picked up by the Associated Press, the Washington Post and 100+ news outlets. She also secured several communications internships and journalism jobs, including serving as a news anchor at Insight for PBS, editorial staff for Her Campus Media, writer for CBS6, and many more.
She landed an internship with VCU's college radio station just by walking into its building and asking to learn the ropes. Then WVCW carved out an hour-long spot for her to host a pop culture show for the next two years.
"I think building connections was really important," Erica said. "You just have to be hungry to want to learn and do more."
Keep on going
Erica graduated from VCU with a bachelor's in mass communications during the coronavirus pandemic, but she never stopped reporting.
As a radio host, she built up her Twitter network, and she continues to use that platform to work her local beat and share her news stories.
"I was at the Richmond protests with my press badge, reporting. During Governor Northam's COVID-19 press conferences, you can always find me live tweeting and calling it like I see it," Erica said. "I never stopped reporting, and I think that's super important, especially if you want to be a reporter or go into marketing."