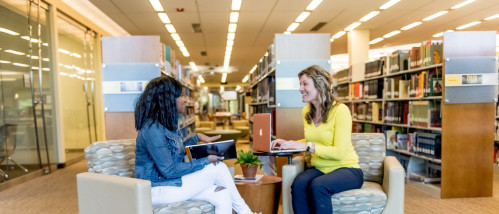 Brightpoint Career Services assists students, alumni and community members in understanding their career-related interests, individual values and strengths. We guide students through picking a career, conducting a job or internship search, creating résumés and cover letters, building an online presence, assisting with interview preparation and career readiness, and networking/informational interviews.
We also build relationships with quality employers and connect them to Brightpoint students and alumni through on-campus recruiting, career fairs and job and internship posts in our database.
If you are a student, alum or community member who would like to make a career advising appointment or if you are an employer who would like to engage with Brightpoint students and alumni please email the Career and Internship Coordinator.
Brightpoint Online Job Board
Brightpoint Community College has used Purple Briefcase as our online job board for several years; this platform is ending on June 30. The VCCS is currently reviewing new systems to use for an online job board and we are eagerly awaiting their decision. We hope to have a new job board in place shortly after the Fall 2023 semester begins.
Employers who wish to post jobs may email careers@brightpoint.edu for information about services available and upcoming recruiting opportunities.
Professional Clothing Closet
Students and alumni in need of professional apparel for a career fair, interview, job or internship, are invited to visit the Professional Clothing Closets at the Chester Campus, outside of M110 in Moyar Hall, and at the Midlothian Campus, in the student lounge in Hamel Hall. Email the Career and Internship Coordinator for more information. The clothing is free and yours to keep.