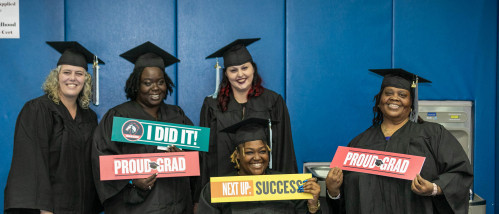 Congratulations on your upcoming graduation ceremony! The college is pleased to celebrate this milestone with you as the first graduating class of Brightpoint Community College.
The ceremony will take place on May 12, 2023 at the Virginia State University Multipurpose Center.
Please read through the following important information to help you prepare, and be sure to RSVP by the deadline.