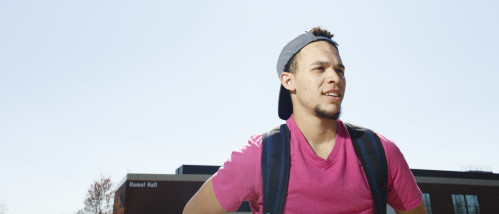 Tuition Deadlines
Brightpoint does not generate a bill for tuition and fees. It is your responsibility to pay your tuition by the listed deadlines or you may be dropped from your classes. Your tuition deadline depends on the date you register for classes.
Ways to Pay
We offer several options for paying your tuition balance:
Online
Students can pay online using a credit or debit card.
In-Person
Bills can be paid at the Cashier's Office on either campus. Methods of payment accepted include Visa and Mastercard, check or cash. Payments may also be placed in the secured drop boxes located in Moyar Hall (Chester Campus) or Administration Building (Midlothian Campus). Payments left in the drop boxes should be in envelopes and include all pertinent student/account information. Drop boxes are checked each weekday. Please make checks out to Brightpoint Community College.
Payment Plan
We partner with Nelnet to offer a plan to allow students to pay tuition in monthly, interest-free payments for a small, non-refundable fee.
529 Plan
Use your 529 College Savings Plan to pay the college directly for tuition and fees.
Financial Aid
By filling out your FAFSA, you may qualify for tuition help in the form of loans, grants and work-study.
Scholarships
The Brightpoint Community College Foundation offers scholarships specifically for Brightpoint students.
G3 Program
Get Skilled, Get a Job, Get Ahead (G3) is a state-wide tuition assistance program for students who enroll in select majors and who meet certain income qualifications.
Military and Veterans Educational Benefits
Whether you are active duty, a veteran, a military spouse or a dependent, Brightpoint's Military and Veterans Education Office can help you navigate your benefits and paperwork.
Employer or Third-Party Benefits
Many employers support their employees with tuition assistance as they further their careers.
Payment Policies
Brightpoint's tuition and fees are set by the Virginia Community College System; Brightpoint does not have the ability to waive fees or make exemptions for students. You must pay all tuition and mandatory fees – student activity fee, technology fee and student parking fee – at the same time to guarantee your enrollment in your chosen classes. Partial payments (for example, paying for one class out of several classes or only paying a fractional amount of one class) are not sufficient to hold all classes.
Get answers to other frequently asked questions about our payment policies.
Refunds
Students can drop a class and receive a refund through the first 15 percent of the class. Learn more about our refund policies and ways to receive a refund.
Brightpoint will be closed May 27 – 29, for the Memorial Day weekend.
While the college is closed, current students may continue registering for classes by logging into their myBrightpoint accounts and using Navigate or SIS. New students interested in attending Brightpoint may get started by completing their application for admission, which is available online.