The Foundation Art Award is an annual competition sponsored by the Brightpoint Community College Foundation to showcase the artistic abilities of Brightpoint's students. This contest occurs in two stages.
First, several finalists will be selected by a panel of judges from among the work entered during the submission period. The selected finalists will participate in an on-campus exhibition. From these exhibited works the Brightpoint Community College Foundation Board will select the 2023 Foundation Art Award winner.
The winner and all finalists will be invited to attend the Brightpoint Student Awards Night in the spring, where they will be publicly recognized.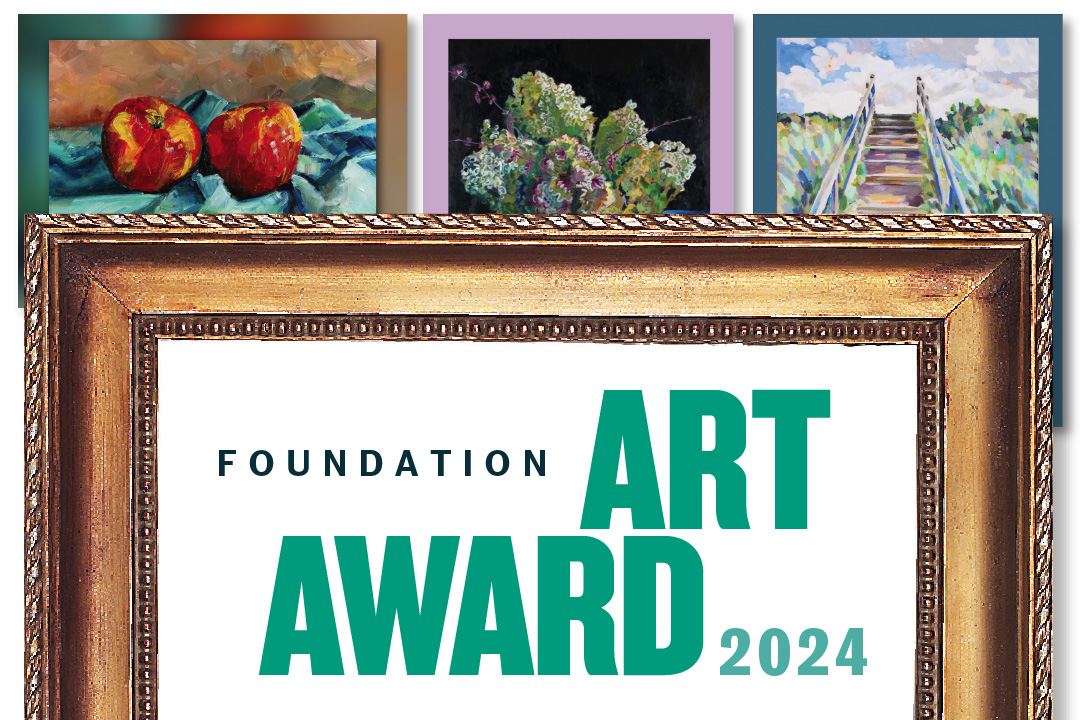 See the finalists in person on the second floor of Eliades Hall on the Midlothian campus through February 5, 2024.

View the 2023 Foundation Art Award Finalists
Learn more about the 2022 Award Winner
View the 2022 Foundation Art Award Finalists
"Since working with [Professor of Art] Colin Ferguson my work has improved so much. I learned how to take my painting so much further than I ever did before."
Emily Jalbert, 2022 Foundation Art Award Winner
Limelight Hydrangeas with Hyacinth Bean
Past Foundation Art Award Winners