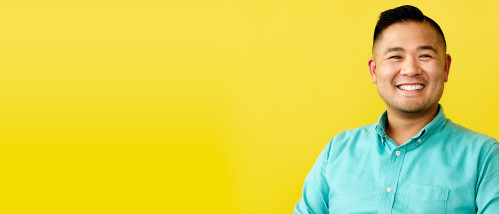 Register for Classes
Students can now register for a full year of classes. Plus, new class formats offer even more flexibility.
Here to Help You Succeed
At Brightpoint, we're changing to serve you better. Our new year-round scheduling options and flexible class formats keep you on track for success.
Year-Round Scheduling
Students can now register for the Fall 2023 and Spring 2024 semesters. Plan ahead and lock in your path to graduation now. See the schedule of classes.
New, More Flexible Course Options
Interested in taking classes but not sure of your availability? Check out our new flex courses. These classes give you optimum flexibility. You easily switch between attending class on campus, logging in through Zoom or completing the weekly assignments at your own pace. Do whatever works best for you on any given day.
Plus, many of our classes will combine on campus and/or Zoom meetings with weekly assignments completed at your own pace.
Focus on Fewer Classes at one Time
Signing up for two or more classes during each of our new 7-week class sessions in the fall and spring semesters allows you to focus on fewer classes at once, while still giving you the opportunity to be full-time (12 or more credits per semester).
Accelerate Pathway
There's even a new Accelerate Pathway designed to help new students complete certain degrees in two years, while only taking one class at the time. In this program, cohorts of students move together through highly engaging and interactive online classes that last 5-7 weeks. Students complete weekly assignments at the time that works best for them and can connect with other Accelerate Students through chat and virtual student lounge.
High-Value and Supportive Community
With our G3 tuition support program and lower tuition rates than those at Virginia's four-year colleges and universities, we're a high-value choice whether you want to train for a career in two years or less or start at Brightpoint, and transfer.
Many of our courses are also designed with open educational resources, so there are no textbook costs.
Plus, our friendly, supportive community is here for you every step of the way. When you apply, you'll be assigned a new student navigator who will guide you through the admissions process.
Have questions? Connect with our Help Hub. They can answer questions about registration, financial aid, paying for college, technical issues and more.