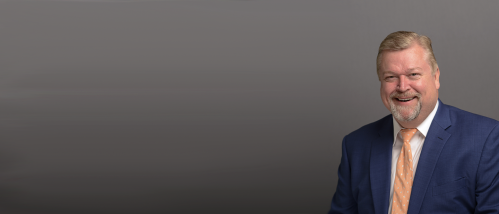 Dr. Edward "Ted" Raspiller
Dr. Edward "Ted" Raspiller joined Brightpoint Community College, formerly John Tyler Community College, in August 2013, becoming its seventh president.
Dr. Raspiller has over three decades of experience in higher education that includes roles in college leadership and administration; teaching; workforce development; fundraising; and counseling. Before coming to Brightpoint, he served as president of Blinn College's Brazos County Campuses in Texas, a college where he also taught and, earlier in his career, served as dean of technical and workforce education. Prior to becoming president of Blinn's Brazos County Campuses, Dr. Raspiller served as the graduate program director of Old Dominion University's (ODU) Community College Leadership Program; as chair of ODU's Department of Educational Foundations and Leadership; and as a member of ODU's faculty. In addition, he has held a variety of positions at two-year colleges, including interim president and also vice president of Waukesha County Technical College in Wisconsin; campus dean and director of adult continuing education at Texas State Technical College; and director of the Integrating Work & Learning Project at Southeastern Community College in Iowa.
Dr. Raspiller is chair of the Virginia's Gateway Region Board of Directors and is a member of the Board of Trustees of Chippenham & Johnston-Willis Hospitals; the Virginia529 Board; the Go Virginia Region 4 Council; and the ODU Community College Leadership Program Advisory Committee. He is a past member of the Virginia Board for Workforce Development, the Chesterfield Chamber of Commerce Board of Directors, and the Community College Review Journal Editorial Board.
He holds a Doctor of Education in Leadership and Educational Policy Studies, Adult Continuing Education and a Master of Science in Education in Adult Continuing Education from Northern Illinois University; a Bachelor of Arts from Governors State University; and an Associate of Arts from College of DuPage.

Contact the Office of the President
Kara Armstrong, Administrative Assistant to the President
804-594-1578