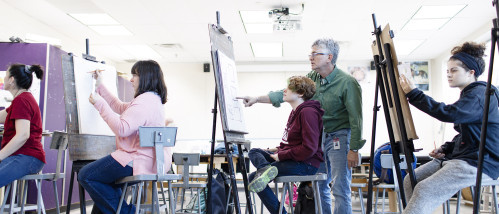 Hone your talents in music, theatre or visual arts in our airy art studios, black box theatre and graphics labs. Our expert instructors are all working artists in their field who can guide you toward success in a career in the arts or transferring to a four-year university. Or, explore communications careers like journalism, media or public relations with our mass communications degree.
Brightpoint Degrees and Certificates
Transfer Degrees
Build a foundation to transfer to a four-year college university.
Mass Communications, AS
Music, AFA
Theatre, AFA
Theatre, Technical Theatre Specialization, AFA
Learn more about transferring after Brightpoint, including our guaranteed admissions agreements.
Students interested in studying the arts and humanities can also participate in the Mellon Pathways Program with a direct transfer path to VCU.
"Tyler really tries to facilitate meaningful on-going connections with students and faculty."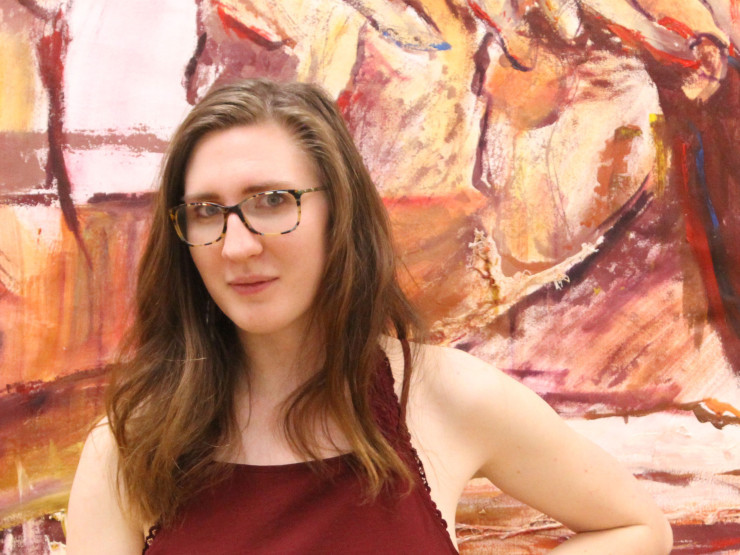 Career and Technical Degrees and Certificates
Get the training you need to begin a new career or advance in your current one.

Filmmaking
Fine Arts Certificate
Museum Studies, CSC
Photography, CSC
Visual Arts, AAA
Visual Arts, Film Specialization, AAA
Visual Arts, Photography Specialization, AAA
Web Design, AAS
Web Design, CSC
Web Design, Graphic Specialization, AAS

Discover your interests and explore career options in these fields with our career coach.
Related Degrees
Business Management, Digital Marketing Specialization, AAS
Career Discovery Videos
Hear from our faculty about coursework and career options in some of our most in-demand majors.

Music, Theatre and Visual Arts
"After Tyler, I felt I had the information and the tools I needed to build my business."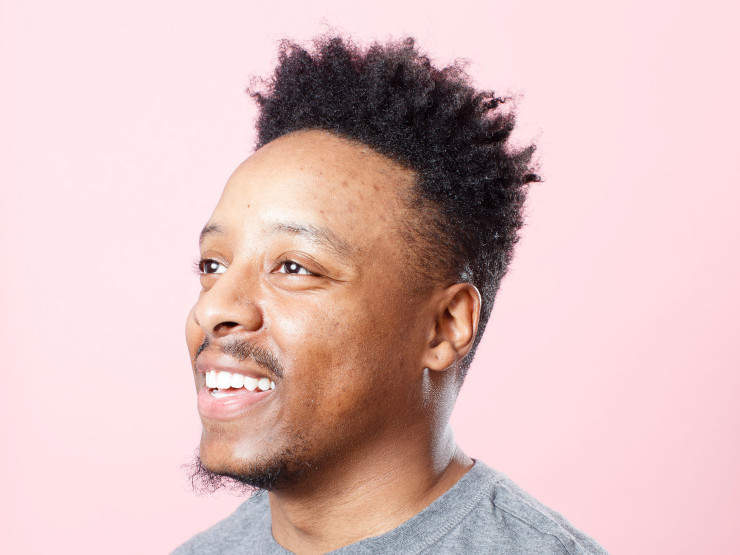 A Vibrant Arts Community
At Brightpoint, the arts are for everyone. Whether you want to hone your talents, or support your peers, there are many ways to get involved in our vibrant arts community. Join one of our student clubs, audition for a show, view an exhibition in the Brightpoint Gallery, or attend a performance in the Lynn Theatre. Study abroad and trips to New York City for museum-hopping are also available.
Visual Arts at Brightpoint