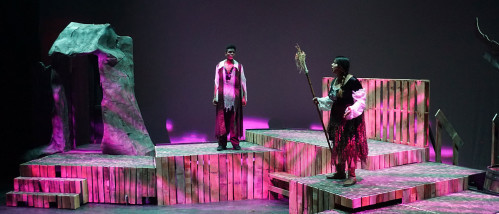 Want to latest on theatre production, musical performances, improv showcases and more happening in The Lynn Theatre? Join our mailing list.
---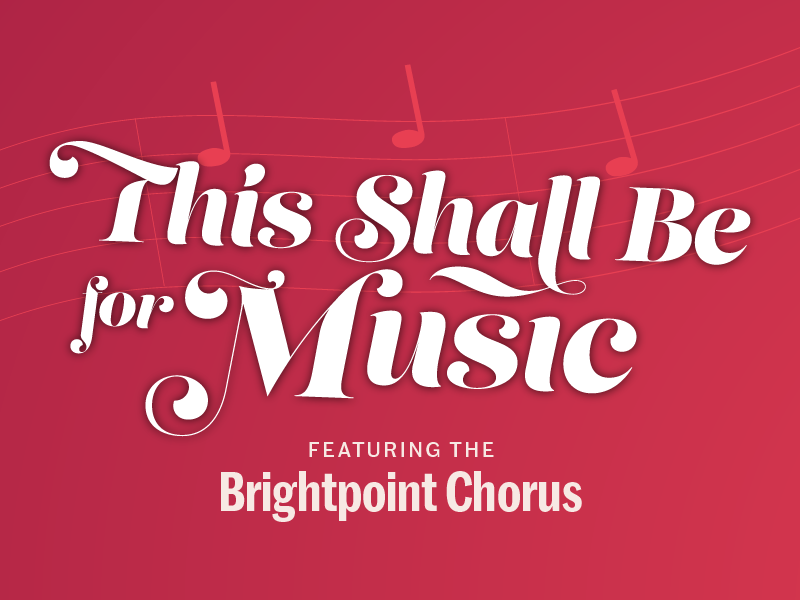 This Shall Be for Music
The Brightpoint Music Program presents "This Shall Be for Music," a concert featuring the Brightpoint Chorus, directed by Dr. David Guthrie, with accompanist Justin Lee. The concert will feature a variety of selections including folk songs, show tunes, and more. Admission is free!
Friday, May 5 at 7:00 p.m.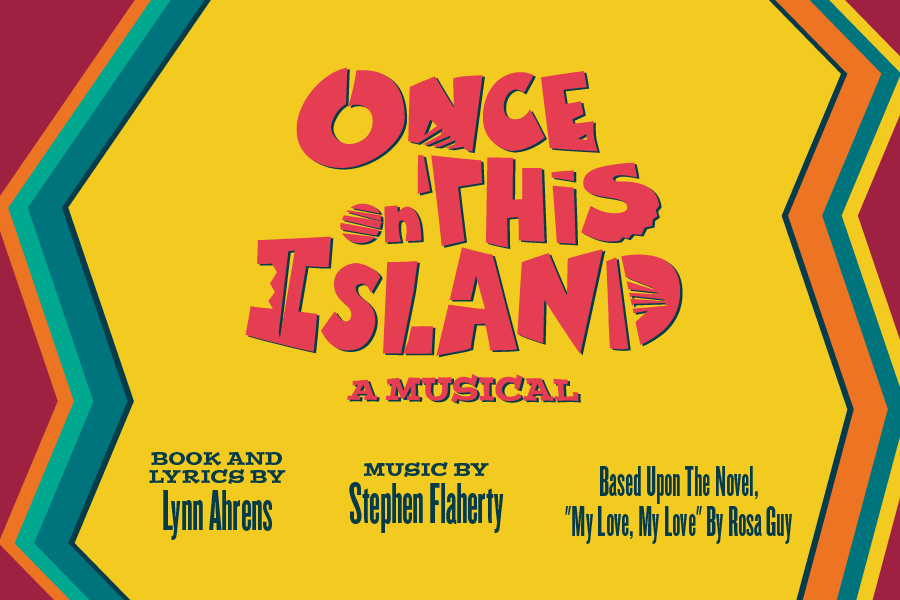 Once on This Island
The Lynn Theatre presents ONCE ON THIS ISLAND! Celebrate storytelling with this rousing Calypso-flavored tale of one small girl who finds love in a world of prejudice.
From the Tony Award-winning songwriting team of Lynn Ahrens and Stephen Flaherty (SEUSSICAL, RAGTIME), comes the Olivier Award-winning ONCE ON THIS ISLAND. This highly original and theatrical Caribbean adaptation of the popular fairy tale, THE LITTLE MERMAID, garnered eight Tony nominations for its Broadway run, including Best Musical, Book and Score.
Ti Moune, a peasant girl, rescues a wealthy boy from the other side of the island, Daniel, with whom she falls in love. Unbeknownst to Ti Moune, the pompous gods who preside over the island make a bet with one another over which is stronger, love or death, the stakes being Ti Moune's life. When she pursues Daniel, who has returned to his people, Ti Moune is shunned because of her lowly status. Her determination and capacity to love, though, is not enough to win Daniel's heart, and Ti Moune pays the ultimate price; but the gods turn Ti Moune into a tree that grows so strong and so tall, it breaks the wall that separates the societies and ultimately unites them.
(Synopsis source: https://www.mtishows.com/once-on-this-island)
Show dates:
Friday, March 24 at 7 p.m.
Saturday, March 25 at 7 p.m.
Sunday, March 26 at 2 p.m.
Thursday, March 30 at 7 p.m.*
Friday, March 31 at 7 p.m.
Saturday, April 1 at 7 p.m.
Sunday, April 2 at 2 p.m.
*Livestream performance only. For tickets to our livestream performance, please visit https://www.showtix4u.com/event-details/72719.
Recommended for audiences 12 and up.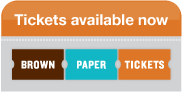 ONCE ON THIS ISLAND is presented through special arrangement with Music Theatre International (MTI).
All authorized performance materials are also supplied by MTI. www.mtishows.com
Learn more about past performances in The Lynn Theatre.
To stay in the know about performances and events at The Lynn Theatre, follow us on Facebook and YouTube. You can also join our mailing list:
---